An organized kitchen pantry is key to keeping kitchen counters spacious and making your cooking routine easier. Cluttered pantries result in food wastage and prevent the storage of additional staples. 
If most of your time is spent in the pantry looking for spices or making space for other food items, it's time to step up your game and organize your pantry. 
By following the techniques and tips listed here, you can manage the pantry within no time, saving you from the hassle of finding what you need each time you cook!
Declutter Cabinets
Most pantries become dumping grounds for food and kitchen-related items over time. The purpose of the pantry is to keep these items within reach. 
Think of a pantry as a tool kit with all the available tools to create a pleasant kitchen experience. Remove everything stored in the pantry cabinets and put them on a nearby kitchen shelf.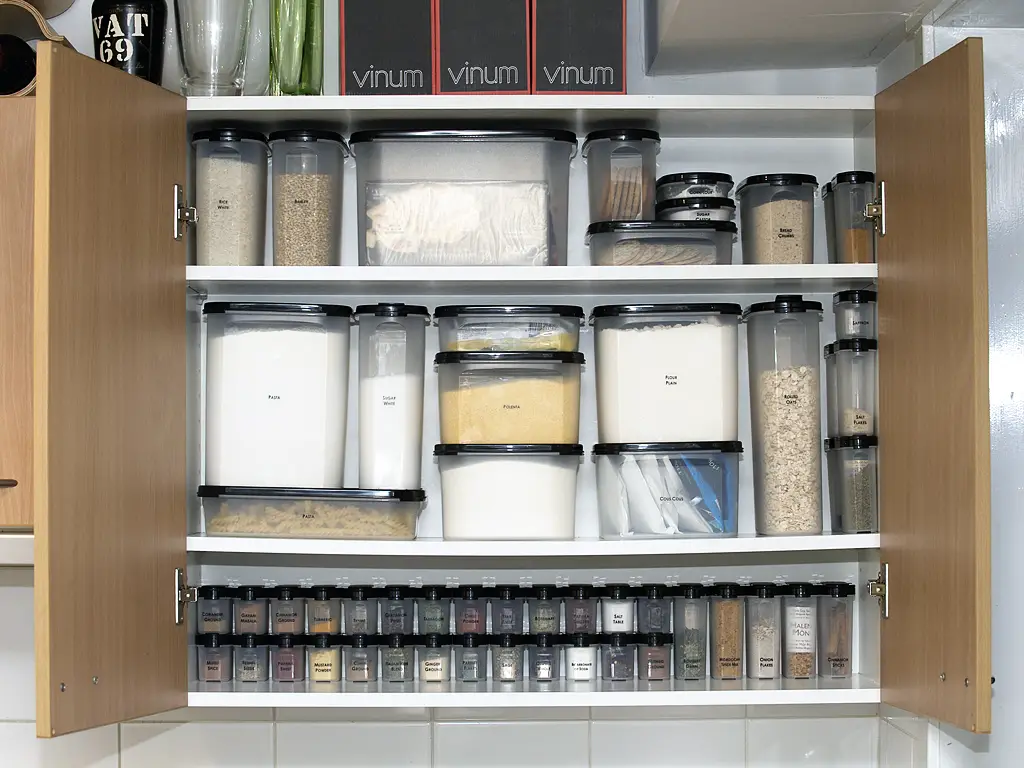 You'll be surprised to find many stored food items and products you didn't even know you had. Now check the expiry dates of the products, the things you won't use, and the already opened packaging. 
After you have checked all the items and discarded expired or unusable ones, sort them into different stacks. 
Remember to clean the cabinets before putting everything back in. Most of us have this habit of placing newly bought food staples in the front of the cabinet, pushing away the already present items. The best practice is labeling the items so each is visible and easy to reach. 
Make Space
Not every kitchen-related tool or food staple needs to be stored in the pantry. If you use these cabinets to store cookware, move your pots and pans to another location for extra space. 
Consider purchasing a pot rack rather than piling them up in a cupboard. Everyday items like coffee, snacks, tea, etc., can be stored in jars or fancy plastic containers and placed on the kitchen shelf. 
Placing Items
When placing products in the pantry, keep the items you use the most at eye level for easy access. Consider compartmentalizing the cabinet for a neat outlook if your cabinets are tall. The items you infrequently use, like baking goods, can be placed in the top compartment. 
The bottom shelves in cabinets are always cluttered with junk items. If you have kids, use the bottom cabinet to place snacks, making it easier for them to access. Pull-out cabinet organizers are available in a variety of shelf depths. 
Things like grains, rice, or pasta usually come in plastic bags, making it daunting to place them upright. The bags can spill over into the cabinet, causing food wastage. Bins can be used to store these items and prevent spillage. 
These bins work similarly to a pull-out drawer, allowing the user to reach the item without spilling it when pulling it out from the back of the cabinet.
Stock Items
Always store items according to their usage rather than piling them up in the pantry. It's easier to figure out what food items you buy frequently and only buy them in bulk. Purchasing a 5-liter can of extra virgin olive oil does no good when you only cook on rare occasions.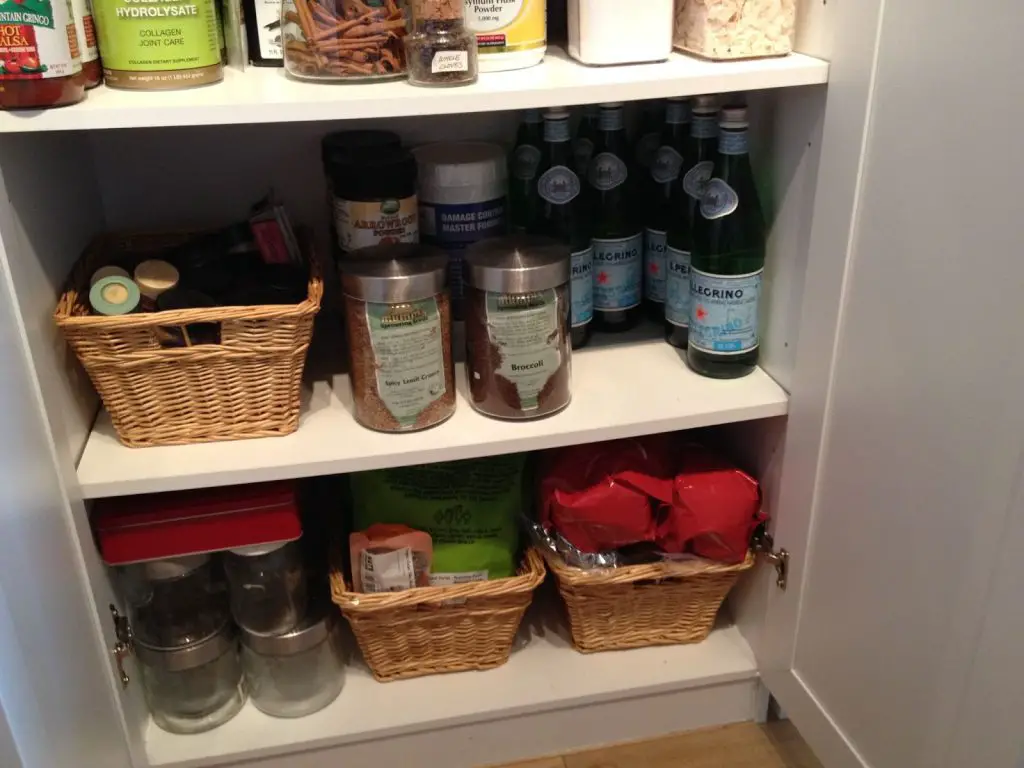 Baskets can also be used to place these frequently used items together, so you don't have to find each item individually. 
Meal Planning
If you use the kitchen often, this pantry organization tip will surely aid in managing the meals you cook. 
After you've done groceries for the week, put these items in mesh bins, dividing the groceries into meals. Each labeled container will contain all the supplies required to cook the meal. 
Non-Edible Items
The purpose of pantries is to store non-edible products as well. In a basket or a mesh bin, you can store items like napkins, toothpicks, disposable utensils, etc., together. Whether preparing lunch for kids or a weekend meal, pull out the basket and grab the items you need!
Label Items
No matter how organized your pantry cabinets are, sometimes it becomes challenging to find a specific item, especially those used infrequently. Searching through each cabinet only takes up time and effort. 
The best way to avoid this issue is by labeling the cabinets, individual shelves, storage containers, and the bins you use to organize the contents. 
Donate Rarely Used Items
Place items you rarely use in the farthest pantry cabinets and move things you use to the nearest cabinets. When organizing your items, you'll find many kitchen tools, utensils, and other kitchen-related items stored in the cupboards. 
Make a list of these items, see what you will use, and donate the rest to make up cabinet space. 
Install Under-Cabinet Extensions
If you still need more cabinet space, consider installing mesh-like metal extensions under the cabinets to place food items used daily, like bread and groceries. Installing these extensions will allow you to store items adequately and make it easier to reach the groceries you'll be using every day.  
Use Clear Containers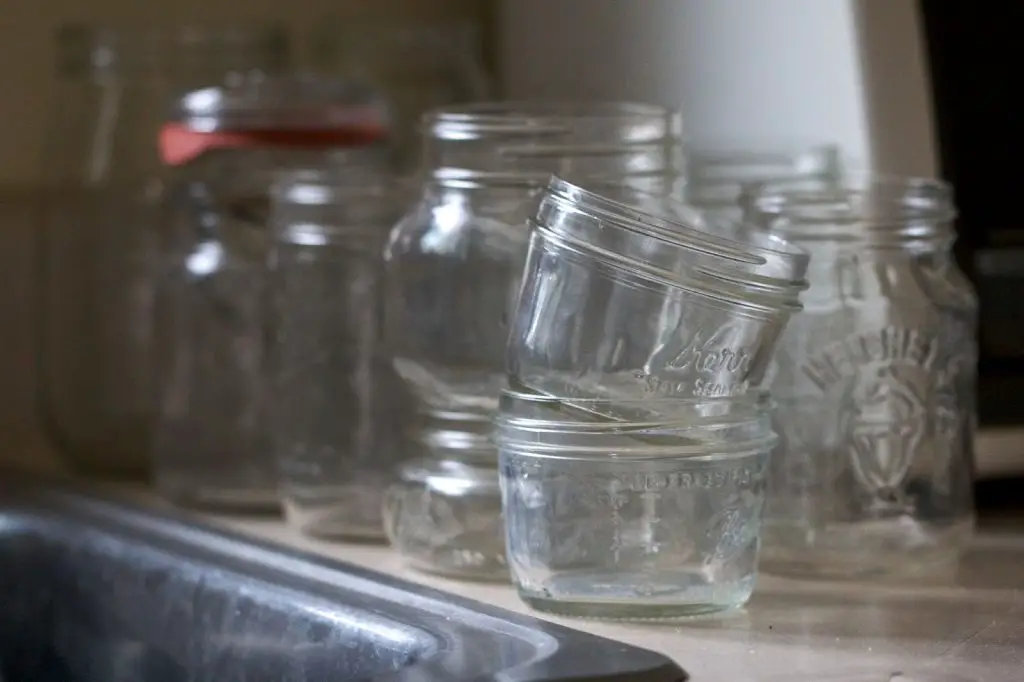 Glass jars, clear plastic containers, and wire baskets are excellent choices to keep items well-organized and stored in the pantry. Using clear containers will save you the time and effort of looking into each container when finding the required items. 
Use Empty Soda Boxes
Most of the space in the pantry cabinets is taken up by cans of food. Instead of stacking cans in the cabinet, use several empty soda boxes to store different types of canned foods. 
Bottom Line
Organizing your pantry cabinets becomes much easier when you use the right approach and the appropriate steps. However, preparing your pantry is easier than maintaining it. 
Develop a schedule to keep it clean and tidy, and make sure you reorganize it when adding new items.
Recommended Reading:
Declutter your home once and for all (Even if you have no time and don't know where to begin)! Learn More.