For the majority of us, a home renovation project means pushing our bank account to the very limit, and that's speaking of the best-case scenario.
Many of us simply can't afford the financial sacrifices necessary to turn a house into the dream home we've longed for. Thankfully though, there are always cheaper alternatives available for those of us who are willing to look around and do a bit of research. 
For instance, we have flooring projects: though they usually tend to cost an arm and a leg, there are plenty of cheap flooring ideas that get overlooked, and here are five of them.
Engineered Wood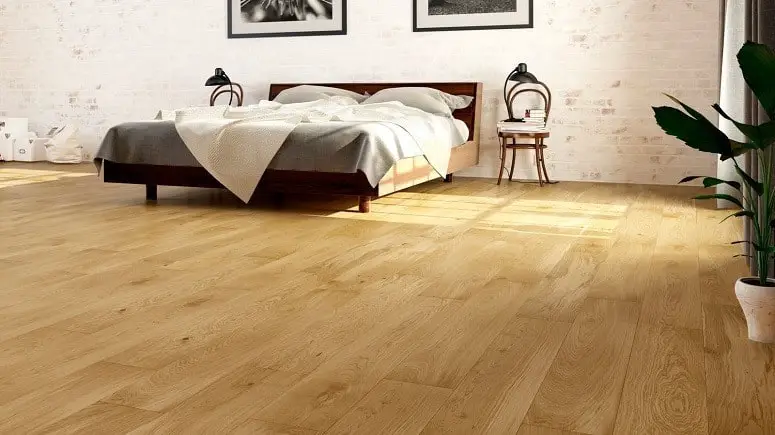 A big favorite among carpentry enthusiasts, the main attraction of engineered wood is that it very closely resembles hardwood flooring, but comes at a significantly reduced cost.
Additionally, it's quite resistant to moisture, humidity, and impact, not to mention that the installation process is very easy as is the maintenance.
This type of wood comes in a large array of colors and can be used virtually anywhere in the house. Just make sure that you use a thick enough veneer so that the floor can be sanded and refinished, extending its lifespan.
Hardwood floors are best cleaned with a cordless vacuum that has been designed for the purpose.
Cork Flooring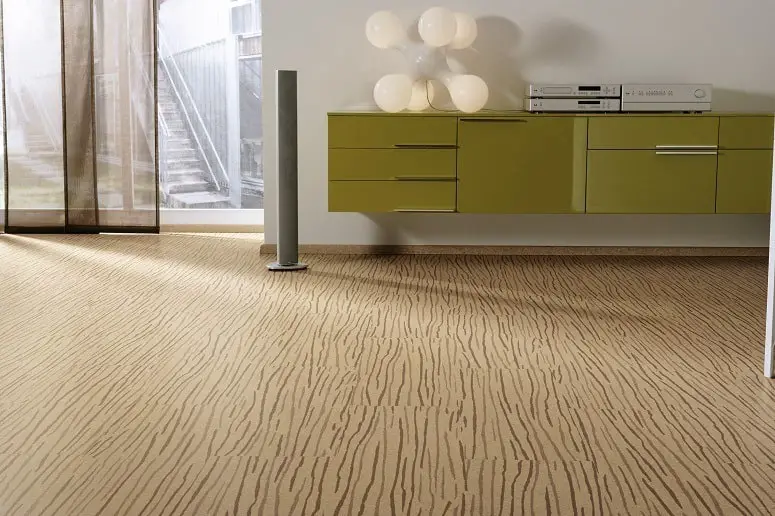 Using cork is a very interesting and innovative flooring idea that's catching on faster and faster, mainly due to it being a natural and renewable material.
It has a unique and beautiful appearance, feeling a bit soft when compared to hardwood floors, which is actually a useful feature for households with young children; a softer floor means less potential for injury.
Cork floors are also exceptionally durable, impermeable, resistant to fire and bacteria alike. However, this type of flooring generally requires a professional installation and is on the more expensive side of the "affordability" spectrum.
It is important to vacuum your cork floor daily, as dirt and debris can easily scratch it.
A vacuum cleaner with a hard floor attachment is the best kind to use on these floors.
Luxury Vinyl Planks
Luxury vinyl plank flooring is becoming more and more popular with homeowners who are looking to create a luxury look at a fraction of the price.
It is available in many different styles, and if you are looking for a particular style you will find vinyl plank flooring that looks like wood, tile or stone.
An expert in all aspects of home decor, here's what Scott from Architypes.net

had to say:
"Luxury vinyl plank flooring or LVP is a great alternative to real wood or tile floors. It's easy to install, is more versatile and durable than more expensive types of flooring, and it works out to be half the price of real wood."
Vinyl plank flooring is also easier to clean and maintain. You don't have to worry about getting it wet as you do with wood, and unlike tile flooring, you won't need to worry about unsightly scratches.
Laminate Planks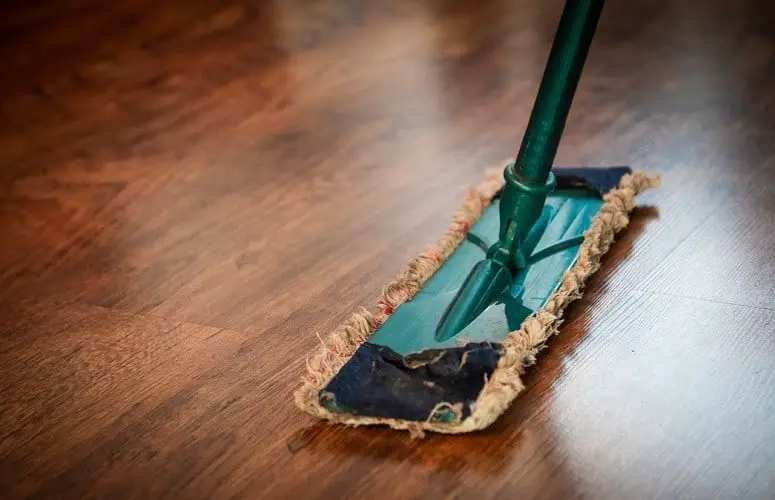 A very modern and popular choice, laminate floor planks are one of the best options in terms of the quality-to-price ratio. In its humble beginning, laminate was simply seen as a very cheap alternative to parquet flooring.
Over time it developed into a coveted choice and is widely lauded for its durability, ease of installation, low maintenance needs, resistance to mold and bacteria, versatility (it can even be installed in the bathroom), and a wide choice of colors.
However, you should keep in mind that while it does imitate wood rather successfully, it feels different when walking barefoot.
Also, laminate floors cannot be sanded or refinished and are susceptible to long-term damage by water. Nevertheless, considering the low price they come at, those disadvantages can be overlooked.
Vinyl Floors
Vinyl floors have already been quite popular for a few decades now and it doesn't look like things are about to change anytime soon.
You can get them in either sheet or tile form, and they come in a wide variety of colors and designs that can fit with any decor of your liking.
Read More Top tips for cleaning your home on a budget.
Vinyl flooring is extremely easy to cut and install, to the point where most people see it as a simple DIY project.
They can be installed over any kind of sub-floor and have a lifespan of around 15 to 20 years. If you're trying your hardest to save what little money you have to your name, this is definitely the option for you.
Declutter your home once and for all (Even if you have no time and don't know where to begin)! Learn More.