If you have recently renovated your home's floor or moved into a new house with hardwood floors, you may be thinking about home floor cleaning. As compared to carpeting which is easy to clean, hardwood flooring needs extra care.
Since grim and dirt can't hide on hardwood cleaning your floor regularly is very important. Once you learn how to maintain your hardwood floors you will have several years of simple care with the best results. Here is a simple routine you can follow for keeping your hardwood floors clean.
Find out How to install hardwood floor.
1. Daily Cleaning Schedule
Determine your kind of hardwood finish – First, you need to know your kind of hardwood finish. While pre-finished floors are the easiest to spot, shiny floors are the most difficult to differentiate. Most new floors are surface sealed with urethane, polyacrylic, and polyurethane. However, when in doubt, select a gentle cleaning method.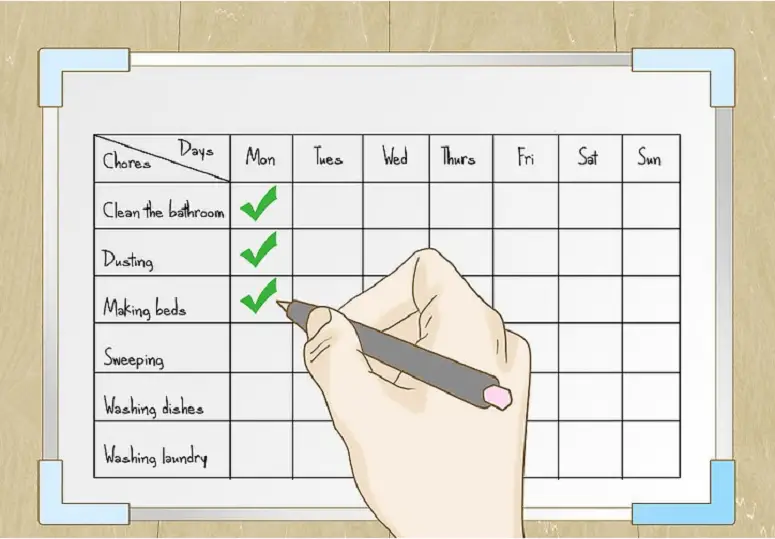 Use a soft-bristled broom to sweep the floor – This cleaning process will help you remove grit or sand that might scratch the floor when mopping. Alternatively, as long as the bristles can prevent scratching you can vacuum the floor. You can also use a bare floor setting to protect the floor from scratching. Although most vacuums have bristles, these can ruin the hardwood.
Stick to sweeping and mopping – While you should vacuum and sweep the floor regularly to keep it free from scratching agents you should only clean it when needed. This will ensure that your floor lasts long. Since there is nothing to trap the dust, hardwoods are the easiest to clean. A simple vacuum or sweep is enough to do the trick.
2. Weekly Cleaning Schedule
If you want to clean harder to reach parts that are not the most obvious then you should schedule a weekly cleaning. Wet mops and vacuums are suitable to get the dirt out of hidden areas like the corners and the spaces in between each piece of wood.
However, when using this you need to be extra cautious especially if you want to protect your floors from any damage. For instance, if the vacuum has a beater bar ensure that it does not hit the floor.
Also, if you are using a mop avoid putting too much water on the floor since water and wood do not mix. You only need to lightly mist your floor with a floor cleaner to give it a great clean. In fact, one of the best ways to do this is to take your time and be gentle.
Find out how to clean wooden blinds.
3. Monthly Cleaning Schedule
One of the greatest ways of cleaning hardwood floors is polishing it after every few months. This will not only renew it but will also refresh it so that it is protected.
With hardwood floors that have sealants the finish and not the hardwood should get most of the attention. Polishing the floor will fill the microscopic scratches and evens the protective surface. Since this is not a difficult task you can do it using a small amount of effort.
4. Yearly Cleaning Schedule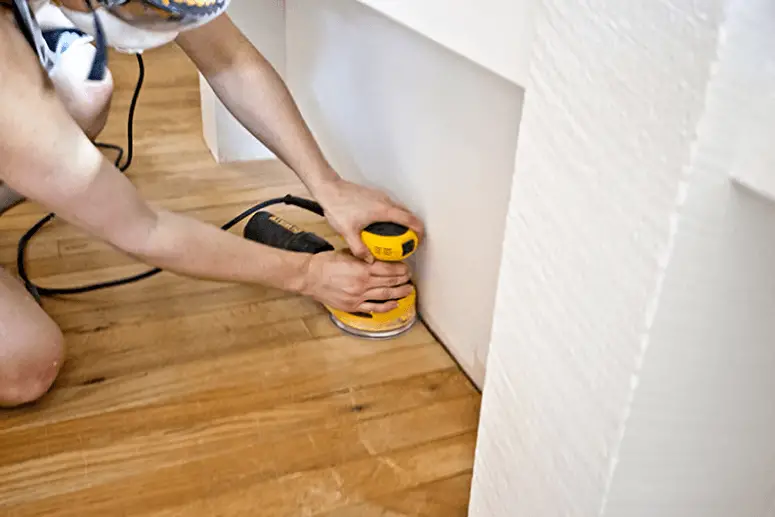 With all the abuse that hardwood receives you need to consider giving it a refinish or a deep clean once every year. Refinishing or sanding your floor completely replaces the old protective finish of the floor. If your floor has some gouges and deep scratches sanding can easily repair this leaving you with sparkling clean hardwood flooring.
Find out how to sand your wooden floors.
Cleaning your hardwood should not be a hard task if you follow the above guidelines. However, if you are not sure it's a good idea to call a professional.
Declutter your home once and for all (Even if you have no time and don't know where to begin)! Learn More.