Keeping a clean house can be a real chore for some, while for others, they like to clean as it brings them a sense of peace knowing that everything has its place. They feel more at ease in a spotless home.
If you fall into the latter category, you may have thought of starting your own cleaning business to help others find that same sense of peace that you do, through your skills at being a cleaning home-caretaker.
You might wonder, however, what type of equipment will you need in order to make your business a success? Here we will look at the essential cleaning supplies that you will need to in order to make the homes you clean shine like the top of the Chrysler Building.
First, it is important to be organized with how you will approach the house you will clean. Each room may need its own unique products to get the job completed properly. We have divided them up into five categories to cover all areas.
Floors
If you are working on hard-surface floors, you will want a broom that has an angled head to reach into all the corners of a room. You will also need a small dustpan and brush to collect the dirt you have just swept up.
If dust residue is an issue, you may choose to vacuum the hard surface or even use a dry cloth floor duster, such as a Swiffer. All dust will need to be removed in order to be able to complete your next step, mopping the floor.
Some hard-surface floors require a different type of wet-clean compared to others. A mop and a bucket filled with some hot water mixed properly with a floor cleaner, are a great way to provide an overall shine to a non-hardwood floor. You may also try using a wet Swiffer to help remove any leftover residue.
If you are working with hardwood floors, a product cleaner that is designed specifically for hardwood is necessary. Also, make sure that the mop is made of microfibers so that it doesn't scratch the delicate surface of the wood.
Finally, if you have any carpet to clean, you will want to use a powerful, compact, and portable vacuum cleaner.
As vacuums work on both hard and soft surfaces, make sure that the beater bar is aligned with the correct surface. Attachments are a great help to aid in reaching any tight spots.
If you are just starting out, a vacuum cleaner will be one of your biggest investments, but you don't have to break the bank. Start off with one of the best budget vacuums, and then work your way up to more expensive models as you gain more clients.
Powder and spray deodorizers for the carpets are also used to aid in ridding carpet of pet-odor and removing stains.
Bathroom Supplies
When cleaning the bathroom, you will need a good, all-surface cleaner to spray down countertops, sinks and to wipe down outside of the toilet bowl and the surface area of the bathtub.
A sponge can absorb the cleaning products, but can also pick up any residue from toothpaste, hair gel, shaving cream etc. that are left behind on the counters and sink.
A good toilet brush and toilet cleaner, one that has a curved neck will help you squirt the underside of the toilet bowl. The toilet brush can also have a curved head to help reach tough areas.
Spray window cleaner on a dry cloth that has microfibers, to wipe down the mirrors and faucets and help give them that extra shine and remove any water splatter.
Dusting and Window Cleaning
A dry microfiber cloth, J-cloth, feather duster, or even a microfiber extendable duster, can all be great to remove dust in hard-to-reach areas. Television screens, the top of a television, or even window blinds, are all best wiped down with a microfiber cloth that traps the dust within.
Hard, wooden surfaces, such as tables, desks, and furniture may require a spray from some furniture polish and can then be polished using a J-cloth or another soft cloth.
Windows will also require a glass and mirror spray that is streak-free, and a J-cloth to help remove any fingerprints or smudges.
Extras
Always have a roll of paper towels to clean up any surprises that might come your way. If you are in need of a product that dries a wet surface quickly, a paper towel is a great way to go.
Extra cloth is also needed so that you don't run out. Microfiber materials are the best as they don't leave lint behind.
A disinfectant spray can be helpful for those areas where a lingering smell might be, such as in the kitchen where the garbage or compost is kept. Give the room a quick spray to help freshen the surrounding air.
A squeegee is an optional tool that you may want to bring to help give those windows an extra wipe down at close range.
Latex gloves (or latex-free if you are allergic to it) are essential so that you aren't drying your hands out with all the cleaning products you will be using.
Finally, and equally importantly, you will need a caddy to carry all of the small supplies. The best ones offer an individual spot for each one of your products.
This allows for you not to have to run back and forth between the house and your car every time you move to a different room to clean.
Tips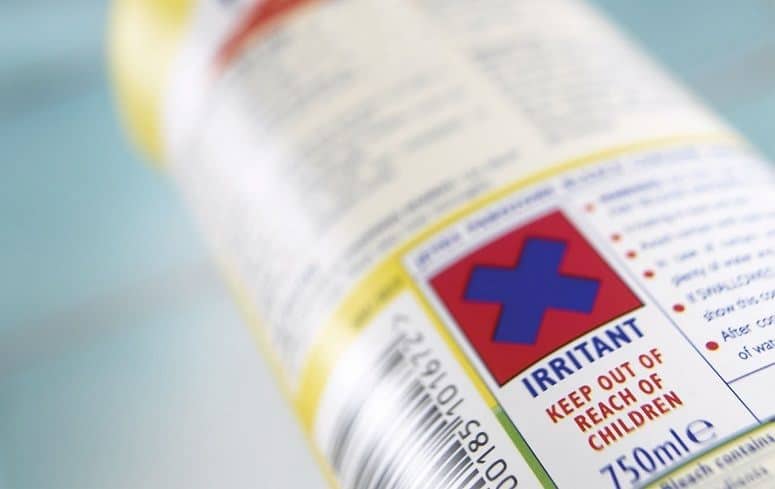 Make sure you read the product labels before use to verify that you are using the correct cleaner on the right surface. Certain surfaces, such as hardwood floors, need a product made for the type of finish of the wood.
Typically, hardwood floors need minimal water, whereas floors that have a polyurethane seal need only a solution of warm water and a mild dishwashing soap.
You may want to create more than one caddy, each one particular to a room or two so that all of the products you need are together and at the ready.
It is important to be properly prepared if you are choosing to enter the world of house cleaning. Treat another's home as you would your own. Make sure you have the right supplies and equipment for the most efficient and effective way to clean a home.
Resources
Wikipedia

and ExplainThatStuff