Before we cover the pros and cons of each vacuum cleaner and the various types of flooring textile, it is important to outline the difference between carpets and rugs.Many people believe that carpets and rugs are essentially one and the same thing, which is not entirely true.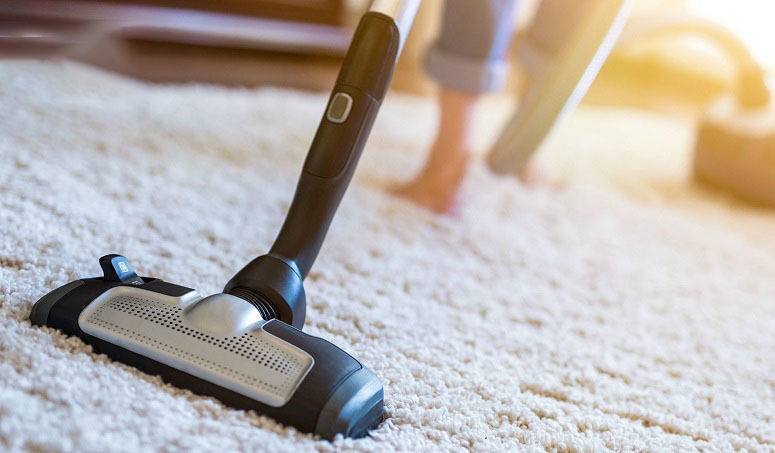 Although the differences between both are fairly small, being aware of each and every one of them is crucial when it comes to choosing the best vacuum cleaner for your home.
With these slight differences out of the way, we can now say those vacuum cleaners that use brush rolls are far more suitable for carpet cleaning than for rug cleaning. Thick fabrics are harder to maintain and will require specific extensions in order to be cleaned efficiently.
* This guide was compiled with the helpful advice of Dmitry Kara from Fantastic Cleaners (London).
Energy Labels in Europe and How to Make Sense of Them?
On the 1st of September in 2017, The EU eco-design regulations were updated with the information that all vacuum cleaning products manufactured after this date would require a mandatory energy efficiency label.
What do energy label markings stand for?
The markings describe various specifications of each vacuum cleaning model, such as: Performance; Dust re-emission; Sound pollution; Power consumption.
Some limitations to keep in mind
According to the European Union, all newly manufactured vacs should not exceed the following:
What information do the energy labels contain?
Energy Labeling in the US?
While there are indications for similar standards coming to the United States soon, some manufacturers, like Dyson, are already riding the trend and no longer rely on AMP's, nor Watts, but "Air Watts".
This rating for efficiency is based on both airflow and power. However, you will surely want to buy a product that is ENERGY STAR certified.
In the United States, unlike the Europe Union, vacuum cleaning units are labeled with energy ratings (YET), that's why many consumers purchase based on size and type of home and flooring they will clean.
Peculiar Fact
If your home does not have a solid circuit you should not buy a vacuum cleaner using more than 1440 watts. Why 1440? The average home circuit breaker in the US topples at 15 amps.
In order to for it to function properly for a period of 2 -3 hours, the breaker is limited to 80% to avoid a burnout. So, 80% of 15 equals 12 amps.
If you run 120 volts and 12 amps through the simple formula: Volts (V) multiplied X Amperes (I) = Power in Watts (W), or 1440 Watts.
That is why if you run multiple appliances on the same circuit your breaker might cut power off. According to Kaercher, the ideal suction level is produced by a 750 Watt motor.
That's why we would advise you to look out for products that use between 600 and 800 watts for the best cleaning results.
According to expert advice, it is best to buy a vacuum cleaner that has a High-Efficiency Particulate Air (HEPA) filter.
On the benefits of minding energy efficiency?
The higher the energy score, the more you will be able to benefit from:
A Few Tips to Consider Before You Choose a Vacuum Cleaner for your Carpet or Rug
Beware of short warranties
Lower-class vacuum cleaners are often sold with a single-year warranty, while more reputable vacuum cleaner brands offer products with warranties of up 7 years.
Look up product reviews (if available)
Bear in mind that product reviews are often manipulated. That's why a thorough research will help you separate the fake and shallow 1-star reviews from the actual feedback.
Don't fall for cheap marketing tactics
The salesman, brochure, TV, or online ad are all meant to serve a single purpose, and that is to sell you the product. When searching for the best vacuum cleaner for your carpet or rug, try not to base your criteria on information, provided by mass media or direct marketing.
Cheap can become expensive
Beware of planned obsolescence. A cheaper unit will most likely have a shorter lifespan, which means you'll simply have to buy another one soon.
In some instances, it is best to hire professional carpet cleaners. If your carpet is really dirty or has a lot of old stains, a normal vacuum cleaner may not be powerful enough.
The team at orioncleaning.com can have your old carpets looking like new again, saving you money on replacement costs.
What Are the Best Units for Vacuum Cleaning your Carpet or Rug?
Bag-free vacuum cleaners
Bagless vacuum cleaning units rely on up-to-date technology to clean dirt and dust in an efficient manner, without you having to worry about cleaning a dusty bag after a couple of uses.
Vacuum cleaners that store dirt within bags
This type of vacuum cleaner is known to be slightly more hygienic than its counterpart. Bags are also labeled with letters from "A" to "Z".
Each letter here represents the type of unit that uses the bag, whether it is an upright, canister, cylinder, or a handheld cleaner. The most widely used types are "C", "D", "E", "F", "G", "J", "K", and "U".
Types of bags for vacuum cleaners
Upright Vacuum Cleaners: The Good and the Bad
Known for their powerful engines and solid grip, upright vacuum cleaners come with a handy tilt-and-push setting. Bagged vacuum cleaners and bag-free models are both available for purchase.
What are upright vacuum cleaners best used for?
These units are great for deep cleaning of both carpets and rugs. Most models offer the option to turn the brush off and on depending on what you wish to clean.
Brush height adjustment is a feature that is less commonly seen in upright vacuum cleaners, but it can be extremely useful if you need to clean flooring textile that differs in height and thickness.
What are the downsides of using upright vacuum cleaners?
Canister Vacuum Cleaners: The Good and the Bad
Canister units consist of a tank and a long hose pipe. These vacuum cleaners are usually offered with a decent number of attachments.
What are canister vacuum cleaners best used for?
Truth be told, canister vacuum cleaners are good for cleaning pretty much anything. Most units are equipped with a motor-powered brushroll that will gather any larger debris or leftovers from your carpet and floor.
Some of the attachments that the canister vacuum cleaners come with are great for cleaning upholstered furniture, blinds, curtains, wall carpeting and, of course, ceilings.
Canister cleaners consist of an easy to handle body and a long nozzle, which makes them great for cleaning stairs, as well as for reaching trickier corners of your home. Other benefits include:
What are the downsides of using canister vacuum cleaners?
Carrying a canister unit around might be a bit taxing on your body, especially if you have a larger property to clean. You will also need your both hands to carry it up or down the stairs. Another negative aspect of canister cleaners is the amount of storage space they require.
Stick Vacuum Cleaners: The Good and the Bad
Also known as electric brooms, these vac models are usually elegant and light enough to carry around. Stick vacuum cleaners come with a flexible brush and are fairly maneuverable, but that comes at the cost of a weaker suction.
They are a great tool to use for emergency cleanup of minor debris found on the surface of carpets and rugs. Stick units are considered to be the least powerful type of them all but are quite handy for cleaning narrow or hard-to-reach areas.
What are stick vacuum cleaners best used for?
These units are great for performing lighter tasks, such as taking care of breadcrumbs after dinner or tidying worktops after preparing your supper. Some units also have the ability to transform into a hand-held vac upon dismantling the wand.
What are the downsides of using stick cleaners?
These units have less power than the rest on this list and, while being extremely handy, stick vacs cannot replace the need of a full-sized unit.
Being cord-free is an undisputed advantage, but their battery life is often not sufficient for extensive domestic cleaning due to their small size.
Handheld Vacuum Cleaners: The Good and the Bad
These units are small, compact, and both easy to carry and use. A handheld vacuum cleaner is a nifty portable solution that you can use to clean the mess as soon as it occurs.
Models that come with and without a cord are both available, as well as those that feature a flexible brush.
What are handheld vacuum cleaners best used for?
These lightweight units are suitable for cleaning smaller types of messes, such as leftovers after having a snack in your car or on your sofa, accumulated dirt under the table, etc.
Some of the products that use a cord will come with an adapter for your car, as well as with specialized dusting brushes to help you vacuum tight and hard-to-clean areas.
What are the downsides of using handheld vacuum cleaners?
Handheld units are not really suitable for deep cleaning your property but are a rather easy solution for instantly taking care of minor messes.
Bear in mind that handheld units should not be treated as full-sized vacs. Their main function is to replace the brush and dustpan combo.
Robotic Vacuum Cleaners: The Good and the Bad
With these technological marvels around, you will be able to relax on your couch while the cordless vacuum cleaners scan your property to map out all areas in need of regular sweeping and dusting.
Some models can even be used to mop floors! The robot vacuum will usually come with a remote controller, but you can also program it to automatically clean on a schedule.
What are robotic vacuum cleaners best used for?
These smart cleaning gadgets can easily fit into places that the average human will have a hard time reaching.
This includes the narrow space underneath the couch, under chairs and tables, and other overlooked spots. Their automatic mode will ensure that your flooring stays spotless 24/7.
What are the downsides of using robotic vacuum cleaners?
Nothing is perfect, and the robot vacuums make no exception. For starters, the cost of most robotic models is quite high. You will also need to clear out the area first before putting your robotic friend to work.
Even the smallest of obstacles, such as a dirty sock, can prevent the robotic vacuum from properly doing its job. Lastly, robot-vacs are not nearly as powerful as a standard vacuum cleaner, making them suitable only for light cleaning of an already well-maintained home.
Wet Vacuum Cleaners: The Good and the Bad
What are wet vacuum cleaners best used for?
In short, the selling point of wet vacs is that they actually clean the area in addition to removing dirt and dust, which can leave a treated spot fresher and better-looking than before.
To achieve that, each wet carpet machine comes with a tank that can be filled with a mixture of water and a cleaning solution.
During the cleaning process, the vacuum can be set to gradually release the cleaning liquid, which is later extracted back along with all grime and dust on the rug. The final result is often impressive since this cleaning method will also revive the carpet's faded colors.
What are the downsides of using wet vacuum cleaners?
Unfortunately, despite the great results that they often provide, wet vacuum cleaners also have a long list of shortcomings that make them unsuitable for everyday use.
For starters, their price is often sky-high, with some professional models costing up to a thousand British pounds or more.
Another big disadvantage is that the machine runs solely on purified water that frequently needs to be replaced. The machines are also heavy and require a large storage compartment.
Resources
EnergyStar

, OrionCleaning

, and CarpetYourLife